Have you just lost another bet or you're worried about losing a one? Either way, it's great that you're here. What we're going to show here will make you a pro punter.
One thing is for sure – if you keep these things in mind, you're going to lose less cricket bets than you actually do. Let's begin!
1. Aren't You Doing It Too Fast?
It doesn't matter whether you bet on Betfair, Bet365, 10cric, or any other platform – you're not going to win unless you kill your habit of impatience.
An average punter opens a betting account and expects to make money in an immediate manner. Once they realize, they're not making any profits, they end up with a loss.
Do you know what a professional punter does?
He puts hours of work in the beginning. And most importantly, he loses money and learns from his mistakes. Even after becoming professional, they face bad days, weeks, or even months. However, the profit they earn during their time is exponential and more than what they desire.
2. Your Biggest Misunderstanding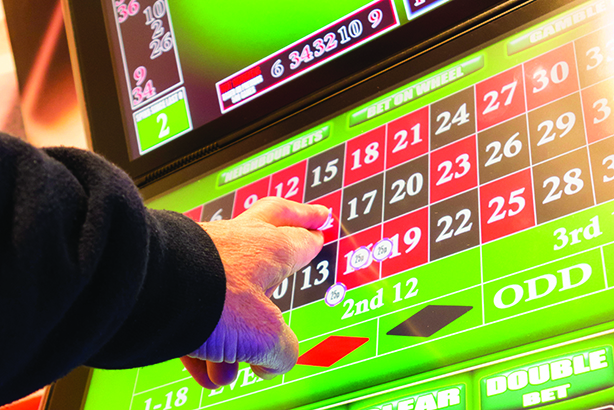 Most of the punters believe that cricket betting requires no work. In fact, they want to automate the system and make money. Unfortunately, it doesn't work this way. You have to put some work to stay on the profitable side.
A doctor works for years to earn 6 figures of income. How can you imagine to reach that figure immediately?
You have to keep both eyes on cricket matches. This practice will develop your knowledge as well as strategy. Without having a unique approach, it would be difficult for you to seek profits.
3. How is Your Money Management?
Most of the beginners underestimate the value of money management. Once they win a few bets, they crave for more. They don't care about loss limit, savings, disciplines, and even matches. In other words, we can also say that they believe that their luck is going well.
That's what we can name 'human behavior.' Anyway, if you don't want to fall in this trap, never bet more than your capability. Otherwise, you will end up losing money.
It's highly recommended for you to set up multiple bank accounts. This practice will keep your profit and betting money apart.
On top of everything, discipline is what you need to manage your money effectively.
4. Pay Attention to Your Betting Size
No, you can't just sign in and choose any bet keeping your eyes off. It's necessary to ensure that you have the right bet.
A too-small bet costs you profit, and the too big one may wipe out your betting bank. Which one would you choose?
In such a situation, you should follow these steps.
Step 1: Check whether you've enough money for the big bet or not. If you've, then make sure that if you lose the bet, you will still have money left for the upcoming bets.
Step 2: Alright! You have money. That's great! Now ask yourself, "How precise my knowledge and odds are? On a scale of 10, where my winning chances would stand?"
Step 3: Now is the time to place a big bet to earn a massive profit. If the above conditions don't apply to you, go ahead with mini bets. This will build your experience, money, and knowledge.
5. Don't Bet for the Wrong Reason
There are so many die-hard fans of cricket all over the world. Some have developed a robust emotional attachment with their cricket team. Instead of betting on the right team, they prefer to bet on their favourite team. As a result, they eventually lose!
Whether it's betting or business – emotional attachment should be kept aside. Otherwise, whatever money you're investing will be lost unexpectedly.
6. Stop Flowing with Others
If you have been betting for real, you must be updated with the current scenarios. At some point, all bettors face such a situation where everyone flows towards one direction. Almost everyone chooses what others are wishing. The remaining ones first think, then take action.
We recommend you to stay away from the crowd. No matter how good the situation is – there's always a 50-50 probability of winning as well as losing. Keep faith in your moves and play smart.
7. Are You Making A Bookmaker Portfolio?
Many cricket bettors are making this same mistake again and again. They use the same bookmaker for every bet they place. Why are you making your comfort zone with one bookmaker? Fortunately, there are no restrictions. You're free to move where you want.
Getting settled with one bookmaker undoubtedly results in the loss of odds, market coverage, and promotional value. Having a bookmaker portfolio help us get the best price.
Also Read: Top 10 Betting Sites in India
8. Are You Following Fake Tippers?
Most people pretend to be a good tipper and keep the money. Whenever we go to the market, we try out various clothes to find out the best ones. Right?
Why aren't you trying multiple tippers? Look! It's a hit and trial method. You will have to identify the right one. That tipper who brings the most profit to you should be followed.
We've been indulged in this field for so long. But still, don't believe what we say, believe what we do. You will notice the difference yourself.
Stay on the Track with Smart Work
We know that cricket betting becomes daunting at times. But that's how we enjoy it. Its ups and downs let us know about our potential.
There will be times when you will consistently lose bets. And you know what? That's okay! It's just a part of it.
To overcome this consistent loss, you should stop the chase.
We don't want you to quit the game, we want you to take leave for a few days or weeks. This practice will clean up your brain, refill your energy, and help you know what went wrong.
A fresh approach is always better than the deteriorated one.
Summary
Article Name
Why Most Punters Lose Money and How to Start Winning
Description
Have you just lost another bet or you're worried about losing a one? Either way, it's great that you're here. Are you ready to be a pro.
Nekraj bharitya
Expert Free Tips
Publisher Logo