Natasha Stankovic, a Serbian by nationality is a 29-year-old dancer, model and actress. She came to India in 2012 to make her career in showbiz. She had worked in a lot of advertisement and reality shows.
Who is Natasha Stankovic?
Natasha Stankovic, born on 4 March 1992 is Hardik Pandya's (an Indian Cricketer) wife. She is an Actress, model and dancer. Her career took a boost in 2014. She was featured in two rap songs, Tureya Tureya Janda Tere Mode Te Bandook Ve and DJ Waley Babu. After the DJ Waley Babu Song, she became so famous after the song that she was being called as the "DJ Waley Babu Girl".
Natasha Stankovic and Hardik Pandya Marriage Date
Hardik Pandya and Natasha Stankovic was married on 31st May 2020 during Lockdown.
Natasha Stankovic Movies
The biggest break of Natasha Stankovic in bollywood was in the song "Aiyo Ji" of the movie in Satyagraha starred by Amitabh Bachchan-Ajay Devgn-Kareena Kapoor Khan in 2013. She had cameos in Ajay Devgn's "Action Jackson" and films down South, Arima Nambi and Dana Kayonu followed which made her famous. She was also there in Shahrukh Khan's movie "Zero". She was also featured in a lot of songs one of being Baadshah's DJ Wale Babu Song.
TV Shows of Natasha Stankovic
The biggest TV Show by Natasha Stankovic was Big Boss. She was featured in the eighth season of bigboss and survived there for 28 days.
She also took part in Nach Baliye 9 with her ex-boyfriend Aly Goni.
Who is Natasha Stankovic's Ex-Boyfriend?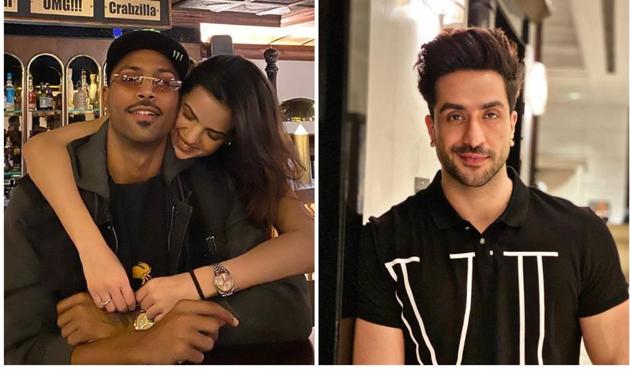 Aly Goni was Natasha Stankovic's Ex-Boyfriend.
Hardik Pandya and Natasha Stankovic's Love Story
Hardik Pandya met Natasha in a Night Club and it was love at first sight for Hardik Pandya. They got along very well and started parting together.
Natasha and Hardik became really good friends. She supported Hardik in tough times when Hardik was banned for few matches.
When Hardik shared a photo with Natasha on Instagram, fans took it lightly as the picture was just a photo with a best friend. But on the very next day Hardik announced the engagement with Natasha with few cute photos and videos. The Couple got engaged on a SpeedBoat in Dubai.
This was not it they again suprised the fans by announcing their marriage and Natasha Stankovic's Pregnancy News at the same time. He shared a couple of pictures in Instagram and captioned it as "Natasa and I have had a great journey together and it is just about to get better. Together we are excited to welcome a new life into our lives very soon. We're thrilled for this new phase of our life and seek your blessings and wishes.".
Natasha Stankovic's Child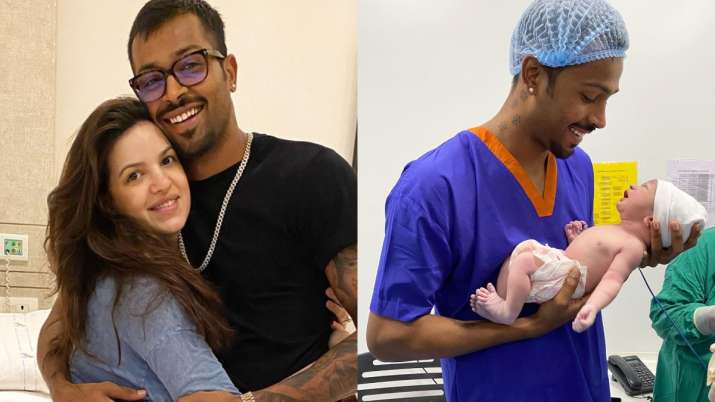 Natasha Stankovic and Hardik Pandya welcomed their child on 30th July. They named the child as Agastya.
Natasha Stankovic's Social Media